Duka
Regular price
Sale price
Dhs. 34.00
Unit price
per
Sale
Sold out
WE CAN PROVIDE: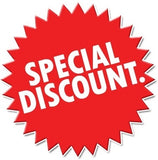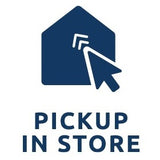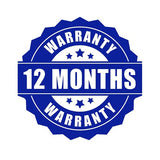 Contact Us
If you don't have a discount code? Don't forget to contact us.
Offline Store (Dubai) Pick Up ,More Discount.
Free warranty 365 days, old users enjoy 70% discount on replacement  parts.
DUKA ATuMan IG1 Plasma Ignition Pen Rechargeable Lighter Windproof Flameless Kitchen Lighters Extended Handle for Candle
Plasma lgnitionNo Gas No Oil No Open Flame
The new plasma ignition method, gas-freeand oil-free design, no open flame is safer
The ignition is highly efficient and stable, andcan be used in extremely harsh environ ments
IG1 lgnition Pen
Portable and rechargeableLong life span
COil and gas free
Safer
Windproof designResistant to strong winds
Lighter
Gas combustionShort life span
Open flame ignitionHigh potential hazard
Not windproofEasily blown out
Longer Handle DesignSafer lgnition
The total length of the handle is 18.6cm, whichgreatly increases the safety distance from thefire source, avoiding the fear of ignition andburns at close range, safely escorting every use
Multi-Occasion UseNo Worries About Safety
Say goodbye to traditional oil and gas, usemore peace of mind, suitable for home lightinggas stoves, incense, candles, fireworks, etc..easy to operate, safe and worry-free.

Gas stoves,Fireworks,Aromatherapy,Candles,Mosquito incense,Outdoor,Alcoholic furnaces,Grills

Double Safety SwitchIntimate Anti-Touch
With double insurance ignition control switch,safety lock key, one push and one press, easyignition, when the temperature is too high, theintelligent turn on the extinguishing protection.use more assured.
Safety lock key
lgnition key。
Note:Please do not touch the working arcwith your hands, when not in use Pleaseturn off the safety switch
Visualisation Of ElectricityAt A Glance
With its visual power design, you can see anacontrol your power usage at a glance, so thatyou can be prepared for any needs in yourdaily life.
Power indicator
25% 50% 75%100%
One-Piece AlloyDurable
The handle is made of high quality aluminiumalloy, which is resistant to scratching, fadingand rusting and is durable. The pen stylehandle is designed for effortless grip and islightweight and compact enough to carryaround
Multiple Charging OptionsRecharge Anywhere,Anytime
With a Type-C charging socket, it supports avariety of charging methods such as comput-er, rechargeable battery and car, and comeswith a charging cable, so you can easily continue charging without worry.
Product Parameters

Brand  ATUMAN
Name  G1 plasma ignition pen
Body Size  19*13*157mm
Net weight  59g
Material  Aluminium alloy
Rechargeable  Type-C universal socket
Battery capacity  1.1Wh
Charging time  3h
Number of uses  Approx.200 cycles

Share
View full details