Wowstick
Regular price
Dhs. 89.00 AED
Regular price
Dhs. 115.00 AED
Sale price
Dhs. 89.00 AED
Unit price
per
Sale
Sold out
Does it support cash on delivery?

Yes,.We support cash on delivery, installment payment, credit card payment.
Is there a product warranty?

Hello, dear friend, we offer 12 months free warranty service. Beyond 12 months, we offer extra parts and 30% discount on all accessories.
Can I go to the warehouse to check the products and pick them up?

It is possible. You can contact Mr.leon for a pre-buy inspection at our warehouse or after-sales service. If you don't want the product, we will also give you a small gift to thank you for your support.
WE CAN PROVIDE: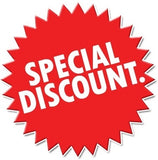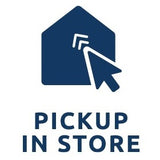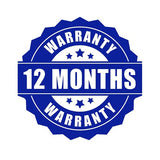 We also provide:

Contact Us
Offline Store (Dubai) Pick Up ,More Discount.
Free warranty 365 days, old users enjoy 70% discount on replacement  parts.
User Reviewer:
Wowstick Manual Screwdriver Set Box Daily Use Screwdriver Kit S2 Precision Magnetic Bits DIY Screw Driver Set
Features:
1.The manual screwdriver body is made of aluminum, which is sturdy and practical. 2.The end of the screwdriver handle can hold 10pcs bit at a time, which is portable for disassembly and assembly. 3.The full arc design fits the palm arc, and the anodizing process exquisitely treats the surface of the whole machine. 4.One large and one small manual screwdrivers meet precise and daily home use. 5.The-bits are made of S2 alloy steel and matched with CNC precise forming process, which can be accurately matched every time they are used. The magnetic bit is easy to assemble and not easy to lose. 6.Bits of different specifications can meet different needs. 7.The storage box can better store and protect the components.
Specifications:
Screwdriver Material: aluminum Bit Material: S2 alloy steel (hardness60±2HRC) Color: grey Torque Range: 0~2N.m Package Weight: 355g / 12.5ounce Bit Quantity: 20pcs
Household Type: 10pcs
SL: SL4, SL5, SL6 PH: PH-0, PH-1, PH-2 H: H-3, H-4, H-5, H-6
Precise Type: 10pcs
PH: PH-000, PH-00, PH-0 SL: SL1, SL2, SL3 P: P2, P5 H: H-1.5, H-2.0
Size:
Household Bit type: 6.3 * 25mm / 0.2 * 1.0in Precise type: 4 * 28mm / 0.2 * 1.1in Household screwdriver size: 182 * 27mm / 7.2 * 1.1in Precise screwdriver size: 121 * 10mm / 4.8 * 0.4in Package size: 225 * 67 * 45mm / 8.9 * 2.6 * 1.8in
Packing List:
2 * Handle 20 * Bit 1 * Storage Box
Share
View full details