Biolomix
Regular price
Dhs. 125.00
Regular price
Sale price
Dhs. 125.00
Unit price
per
Sale
Sold out
WE CAN PROVIDE: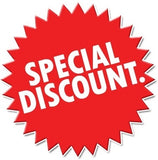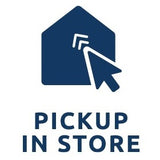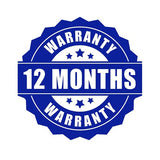 Contact Us
If you don't have a discount code? Don't forget to contact us.
Offline Store (Dubai) Pick Up ,More Discount.
Free warranty 365 days, old users enjoy 70% discount on replacement  parts.
BioloMix 2-in-1 Grinder come with two removable cups for grinding dry food and chopping wet food.
Our poweful grinder is carefully designed to grind and chop speedily, quietly and with perfect accuracy.
Freshly grind your coffee beans, spices or paste without losing any flavor. Extract the fullest flavor and enjoy the truest taste as it's meant to be.
1. Grinding and Chopping Function:The stylish BioloMix 2-in-1 Coffee & Spices Grinder with max 80g capacity and wet & dry function,this all-purpose 300W grinder is a must-have item for any kitchen(220-240V/50-60Hz).
2. One Touch Safe Operation:Safety switch system makes it only operate when top cover is safely in place.Easy Push-Down operation with transparent lid,you can grind and chop ingredients exactly how you want. 
3. Detachable Design and Easy Cleaning:Two removable cups with stainless steel blade,grinder blade for coffee beans and spices,chopping blade for garlic, ginger, chillies and vegetables; Dishwasher clean up cups as the separate part from actual grinder.
4. Unique Feature and Purpose:With different grinding time(no longer than 30s) to adjust bean's fineness,non-slip rubber feet ensure stability,cord wrap base,mini size without taking up much space to storage,pertect gift for coffee lover or cooking enthusiast. 
Feature:
1. 300 watts pure copper motor with quick heat dissipation and build-in smart overheat protection,extends motor lifespan.
2. SS304 grinding bowl & blades and SS201 body make sure food grate safety.
3. Fill cup with up to max 80g of ingredients,once ground,remove cup,pour into another container easily.
4. Grinder attachment for dry food:coffee beans,nuts,spices,rice,seeds,mung bean powder and ect.
5. Chopper attachement for wet food: garlic, ginger, herbs, chillies ,carrots and ect.
6. By simply pushing down to start the grinding and chopping with safe switch lid.
7. Clear cover allows you to control the grinding process at any time. 
 
Package Included:
1 * Stainless Steel Grinder 
1 * Stainless steel cup with grinder blade
1 * Stainless steel cup with chopper blade
1 * Transparent lid
1* Cleaning brush
1* English Instruction manual
Note: According to working time to adjust thickness of coffee ground.If you want fineness ,the longer time(no longer than 30s),the finer grinding,8 seconds for french press coffee,10 seconds for mocha or up to 20 seconds for finely powdered espresso.
Brewing your coffee with freshly ground beans. It will provide a rich aroma and full-bodied flavor for better-tasting coffee.
 
Warm Tips:
1.Do not immerse the motorized base in a liquid or dishwasher.
2.Do not use this unit continuously for more than 30s and cool down for 1mins between using.
3.Clean grinding chamber with a brush and wipe grinder with wet cloth only,clean lid by hand.
4.Please make sure the lid is locked in place and the appropriate amount of ingredients are loaded in the container.                                                                                                                           5. The new product may has odors at beginning use, that's because motor varnish heated which are normal phenomenon and will go away after more times used.  
Share
View full details