WINGKWONG
Regular price
Dhs. 2,600.00
Regular price
Sale price
Dhs. 2,600.00
Unit price
per
Sale
Sold out
WE CAN PROVIDE: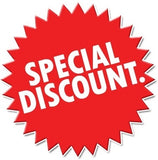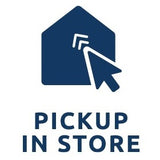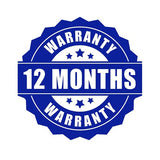 Contact Us
If you don't have a discount code? Don't forget to contact us.
Offline Store (Dubai) Pick Up ,More Discount.
Free warranty 365 days, old users enjoy 70% discount on replacement  parts.
WINGKWONG 220-240V Vintage Automatic Electric Coffee Bean Roaster Precise Temperature Control Low Noise Coffee Roasting Machine 750W
Feature:
1. Coffee roaster can set the roasting temperature and coffee bean color on the control panel to produce your favorite coffee flavor.
2. Using spiral horizontal rotation method and unique blades, coffee beans are always in a state of stir‑frying and evenly heated
3. Precise temperature control sensor maintains a stable firepower supply, balanced heat,the flavor and aroma are more stable.
4. The control gears of different firepower provide better flexible control for baking and meet different needs.
5. While roasting, lower spiral port can quickly cool cooked beans by pumping air to outside and stirring with high efficiency to lock aroma.
6. Independent flue exhaust processor can effectively deal with the harmful gas generated during baking, safe and environmentally friendly.
7. Sealed design, effectively reduces noise of turning coffee beans during roasting, bean chaff receiver is placed under the roaster to collect the detached bean chaff.
Specification:
Item Type: Coffee Bean Roaster
Material: Wood+Stainless Steel + Phenolic Plastic
Weight: Approx. 5150g / 181.7oz
Voltage: AC220-240V
Power: 750W
Capacity: 150g
Noise: 50dB
Use Time: 35 Minutes (Longest)
Safety Device: 3 Safety Device
Heating Method: Halogen heater direct injection method (carbon)
Power Cord Length: 1.4m / 4.6ft
Over-Voltage Protection: Automatic power-off when the voltage is too high
External Temperature Protection: Automatically power off when the external temperature reaches 280℃
Internal Temperature Protection: Automatically power off when the internal PCP plate temperature reaches 216℃
Power Button: After connecting the power, press the power button, the power light will light up, and enter the standby state, long press the power button for 3 seconds, all functions in operation will be cancelled and converted to standby mode (3 minutes after starting the baking function, do not use it this function. Baking for more than 3 minutes will cause the smoke generated by the baking leakage)
Baking Color Selection Button: Each time you press it to increase by one level, the color will be converted and displayed between 1-8 levels
Roasting Gear Selection Button: According to different coffee beans, different gears can be selected 1: Basic roasting 2: Light roasting 3: Deep roasting
Bake Start Button: Press this button to start baking according to the selected color, and the baking running light flashes
Cancel Key: Press this key during the baking operation, it will automatically switch to the cooling mode, and the cooling operation light will flash. (Cool down for 10 minutes)
Container Temperature Display: The internal temperature of the container will be displayed after the baking starts
Use Time: The baking time of the 8th gear is about 25 minutes. It takes 10 minutes to cool down after baking. (The time required for gears below 8th gear is reduced at once)
Package List:
1 x Coffee Bean Roaster
1 x Measuring Cup
1 x Manual
Share
View full details