YRP
Regular price
Dhs. 128.00
Regular price
Dhs. 135.00
Sale price
Dhs. 128.00
Unit price
per
Sale
Sold out
WE CAN PROVIDE: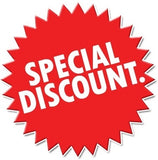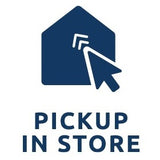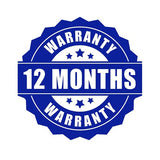 We also provide:
Contact Us
Offline Store (Dubai) Pick Up ,More Discount.
Free warranty 365 days, old users enjoy 70% discount on replacement  parts.
Introduction:
YRP YuroPress Portable Coffee Maker Espresso French Press barista tools Coffee Pot Air Press Drip Coffee Machine Filters Paper
Delicious espresso Enjoying brewing fun
How can I enjoy coffee without it?
Make a cup of delicious coffee in 1 minute, the actual filter pressure time is only 20 seconds, quickly brewing mellow
PRODUCT DETAILS
Rubber ring pressure bar
TPE sealing rubber ring pressure plug, PP pressure rod, seamless apron, effective press coffee.
Filter Cartridge & Filter Cover
PP filter cartridge cover, strong and durable, strong and smooth.
Coffee powder funnel
The powder is poured into the funnel and the loose powder does not easily stick to the edge of the filter
Filter Paper & Filter Box
400 filter papers with filter tray for easy storage
Food PP material, safety and health
The product is made of high quality food PP material. It is safe and environmentally safe.
Removable design
Detachable product design, easy assembly and disassembly, easy to clean, clean and hygienic
Fast brewing convenience and time saving
Make a cup of delicious coffee in 1 minute, the actual filter pressure time is only 20 seconds, quickly brewing mellow
Travel version nylon bag
How can you go without carrying it?
LARGE PRODUCT DISPLAY
Visual taste, enjoy life, experience better
MAKING COFFEE SCHEMATIC
Use environmentally friendly and healthy PP material, use rest assured, easy to carry, quickly brewing coffee
1. Remove the filter paper from the base.
2. Remove the bottom filter
3. Load filter paper into the filter
4. Put the filter back on the bottom of the kettle
5. Pull out the pressure cylinder
6. Add grinding coffee powder
7. Add edible boiled water
8. Stir with a stirring rod
9. Insert the cylinder and press it down until it touches the bottom
10. A cup of delicious coffee is done
Material
Filter cover material:PP
Seal rubber plug material:TPE.
Filter cylinder and press bar material:PP(2015 new material polypropylene)baby milk bottle material,stronger and smoother,
Stronger and more durable,The color is less transport.
Capacity:240ml
Function:filter coffee(filter paper),tea(filter paper)
Suittable for crowd:like to study new cooking method;I like the people who are more prominent in coffee.
Advantages
1.No plug
2.Only need a little hot water(recommended temperature:75℃-85℃)
3.Compact and easy to receive
4.Convenient cleaning
5.The coffee amde is much cleaner than the grinder or press
6.You can make a cup of your own coffee according to your concentration preference,the freedom to mix the ground,the amount of water,the amount of powder and so on.
Features:
1. Great espresso where ever you are
2. Just a scoup of ground beans and a little hot water
3. No batteries, no power cord. Just use the hand to press.
4. No more driving to the expensive coffee shop
Specifications:
Product Name:YRP YuroPress coffee Maker
Size:25.5*11.2cm
Packing Size:26*10.5*12cm
Weight:454g
Material: PP,TPE
Capacity:240ml
Use: hand washing, coffee pot, siphon pot matching can be used
Use: 2-3 servings
Caution: use neutral cleanser, pay attention to water temperature and beware of burns.
Share
View full details