DiFluid
Regular price
Dhs. 849.00
Regular price
Sale price
Dhs. 849.00
Unit price
per
Sale
Sold out
Want (Order/Discount Code/

 Warranty Service)

:
 Contact Us
If you don't have a discount code? Don't forget to contact us.
Offline Store (Dubai) Pick Up ,More Discount.
Free warranty 365 days, old users enjoy 70% discount on replacement  parts.
DiFluid R2 Extract Refractometer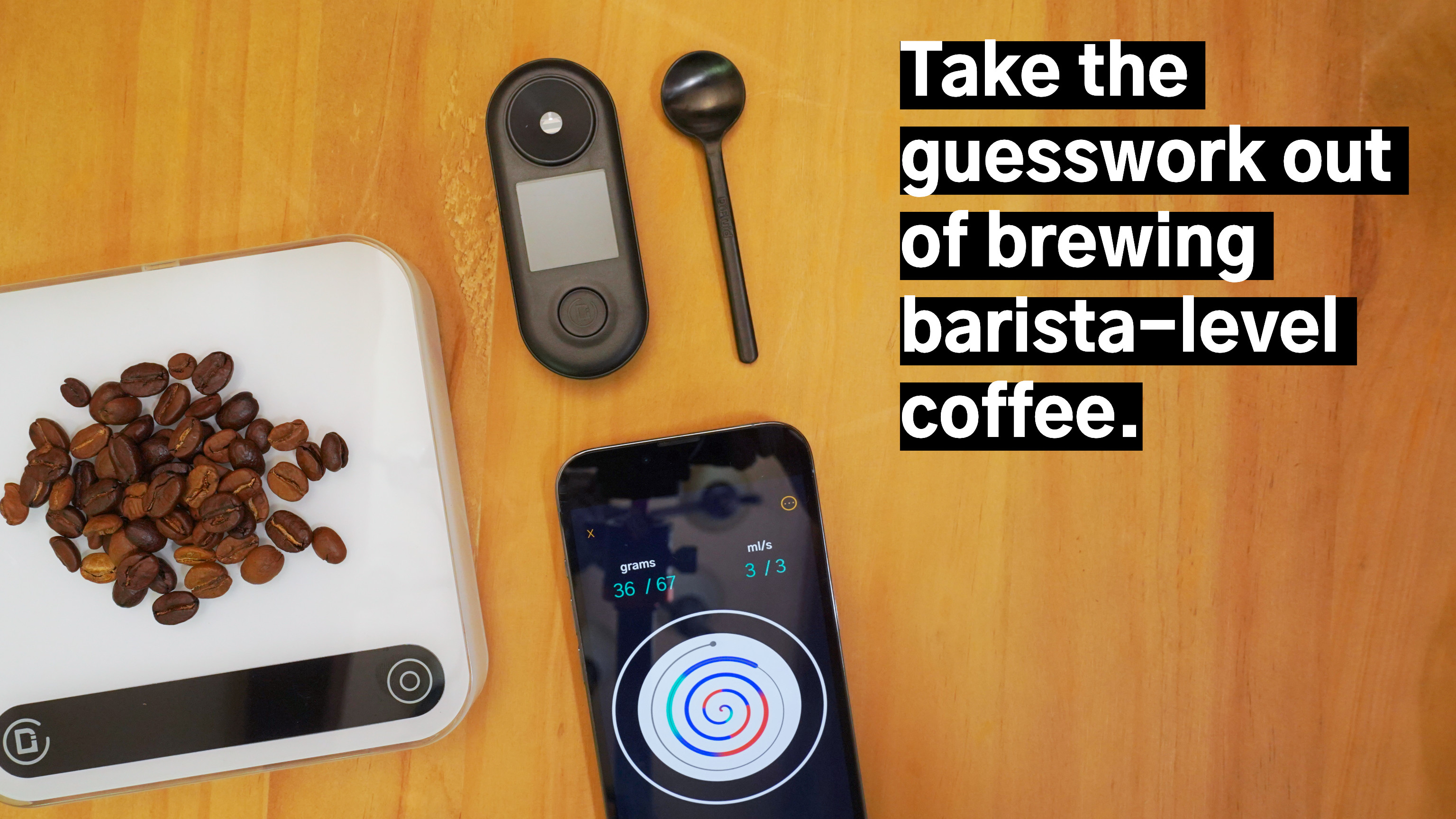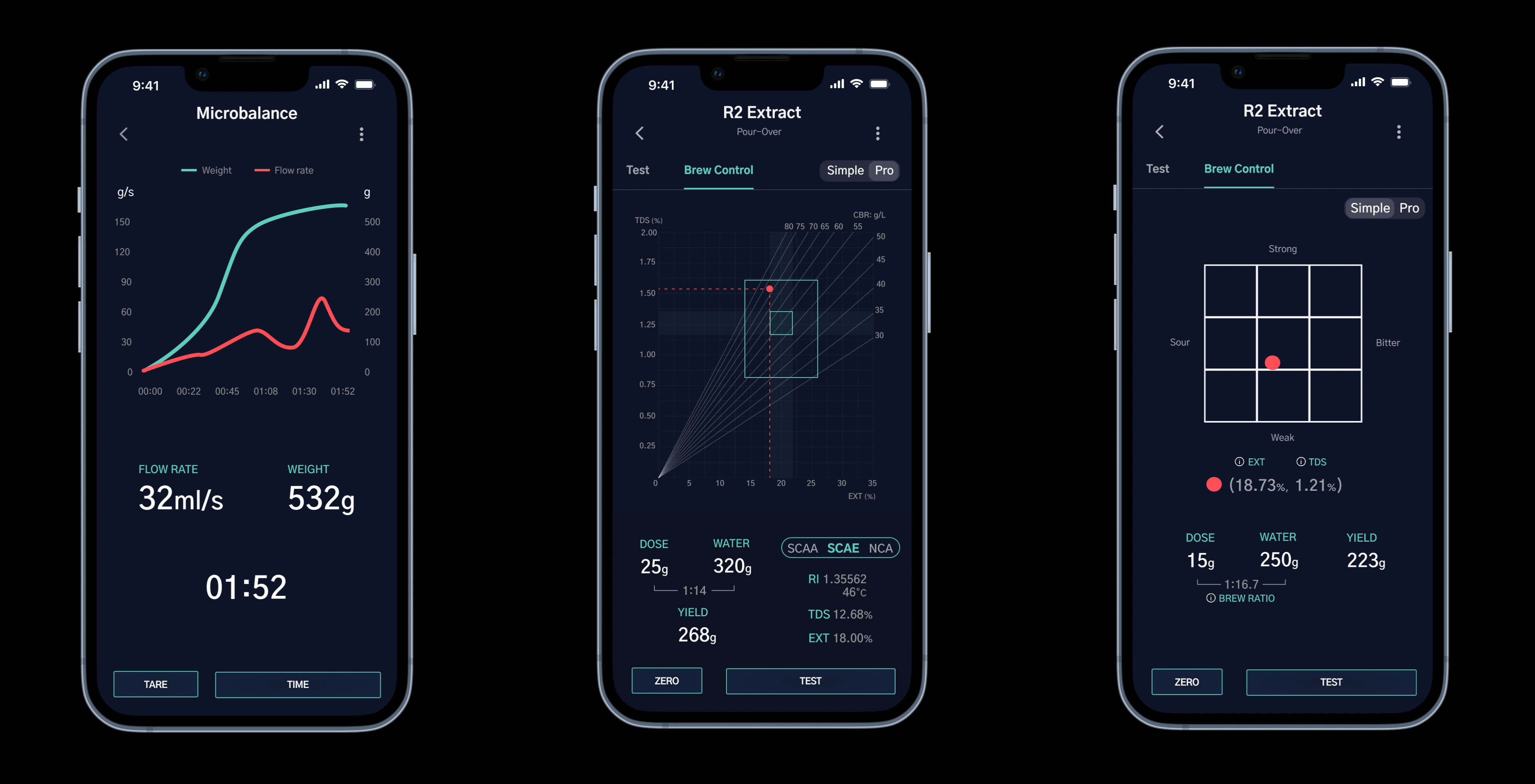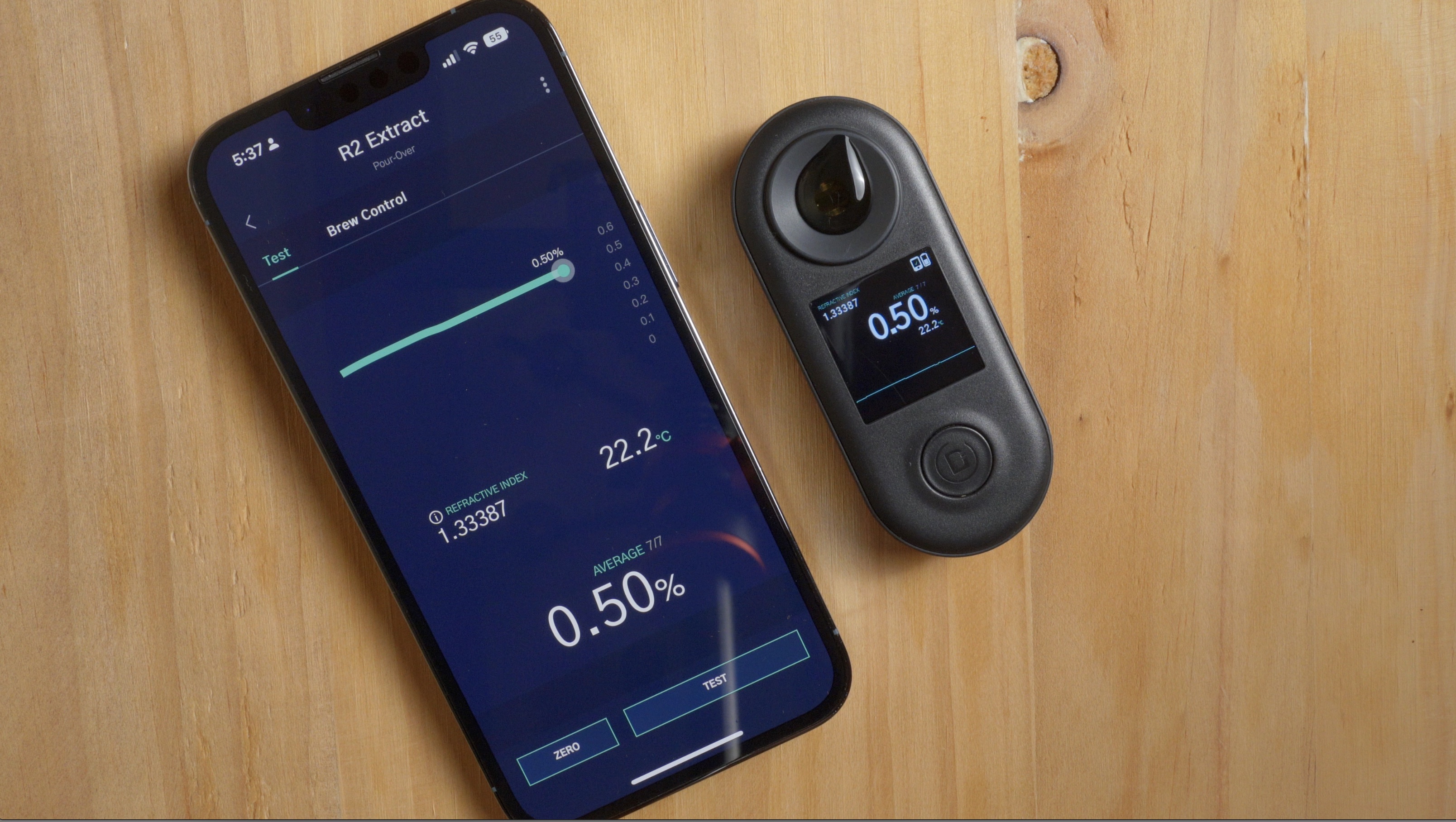 WHAT IS A REFRACTOMETER FOR COFFEE?
A refractometer is an instrument that measures the refractive index of a liquid (how it deflects light). It is used to deduce the percentage of dissolved solids in the infused liquid ( total dissolved solids or TDS). Using mathematical formulas, we can estimate the efficiency of coffee extraction by calculating its yield ( extraction yield or EY). The yield is the percentage of the dry coffee (dose) that ends up being dissolved in the cup. This is the easiest method to measure the extraction result and can be used to perfect your technique using numbers.
R2 Extract

The real magic is in the highly engineered refractometer. R2 Extract allows users to test the precise concentration of coffee dissolved into their cup. This advanced piece of technology uses a 2D CMOS image sensor which avoids misalignment and increases durability when compared to old CCD based refractometers. It also has duo temperature sensors which reduce interference from the environment. These sensors must be kept in good condition and scratch free in order to provide accurate readings. This might be an issue with other refractometers especially if the user wipes the lens after every use. DiFluid solved that problem with the application of a Nano-Scale Hydrophobic Layer which prevents liquid from remaining on the sensor. R2 Extract is also IP67 water resistant, allowing users to rinse it under running water for easy cleaning.

The problem with today's market is that few options perform well at a reasonable price. The best choices remain very limited and cost several hundred dollars. Their purchase is difficult to justify unless you are a professional (eg quality control for a roaster or a coffee shop) or a fan of the science of coffee.
Second Secret - Extraction Rate Measurement

The other very important factor in determining a golden cup of coffee is the extraction yield. In either SCAE or NCA standard for Golden Cup coffee, the solubles extraction yield is the same (18 to 22 percent).

Microbalance

Coffee scales have been around for a long time, but Microbalance just upped the anti. Its level of precision and accuracy is usually only seen in large pan-scales used for trade. It boasts 0.1 gram resolution and flow rate tracking, while automatically transmitting the results to DiFluid Café. There's no need to enter the information manually.

The grind size, contact time and brewing equipment all play a very important role in achieving the preferred extraction yield. Microbalance is able to measure the weight, flow rate, and time, thus helping coffee brewers achieve those coveted results.
Product details of DiFluid R2 Coffee TDS Refractometer
Incredible Precision - Our most precise refractometer yet, at ±0.02%.
Color Display - Capable of displaying more data for more testing options.
Aluminum Sample Dish - 675% better temperature conductivity for an incredibly stable measurement.
IP67 Water Resistant - Test, rinse, repeat. Just that easy.
Microcalibration - Advanced temperature compensation via special Microcalibration layer.
Share
View full details