Eraclean
Regular price
Dhs. 105.00
Regular price
Dhs. 99.00
Sale price
Dhs. 105.00
Unit price
per
Sale
Sold out
WE CAN PROVIDE: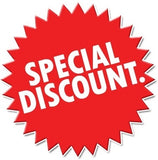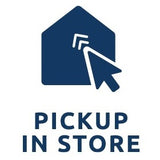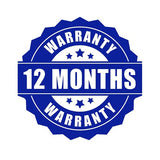 We also provide:
Contact Us
Offline Store (Dubai) Pick Up ,More Discount.
Free warranty 365 days, old users enjoy 70% discount on replacement  parts.
This product needs to be reviewed by a friend who lives in the UAE.
If you're interested, contact us.
Reviewer:
Refriqerator Deodorizing Disinfection Machine
Professional disinfection , bacteriostasis and deodorization are more healt
There are more than 700 kinds of bacteria in the refrigerator !
The Family Hygiene Report " issued by the Global Health Council declares: They surveyed 9 countries
including Australia ,India and the United States. The bathroom sealant is the dirtiest place in the house,
and the refrigerator is the second!
Severe cases cause lunginflammation, common symptoms such as fever, cough and sputum
It can cause the decline of immunity, food poisoning insevere cases, nausea and vomiting, dizziness and
other food poisoning reactions

It may cause purulent infection and become an important cause of bacterial invasion into blood and septicemia,
which is more common in newborns and the elderlyDescription :

battery capacity: 800mAh Rated voltage: 5VDC Net weight: About 70g Time required to fully charge: About 2h Button mode: First gear: double-click deodorant disinfection mode Second gear: long press for 2 seconds to keep fresh and deodorize disinfection mode Life time: Life time in deodorization mode: about 72h Lifetime of freshness and deodorization mode: about 30 days
Specification:
Brand: Eraclean Battery capacity: 800mAh Charging time: 2 hours Rated voltage: 5VDC Net weight: 70g
Features:
- Refrigerator deodorizes, prolongs preservation, and degrades pesticide residues - Small and compact, it does not take up much space and can be hung for use ( equipped with buckle) - Anti-freeze and moisture-proof design, can be used as low as minus 30 degrees - Multi-scene use: clean room smell, deodorize wardrobe and shoe cabinet, car deodorize, disinfect toys, etc - Built-in 800mAh battery, USB charging - 2 kinds of key mode: ① Double click: Deep deodorization disinfection mode ② Long press for 2 seconds: Freshness, deodorization and disinfection mode - Battery life (Fully charging for about 2 hours) ① About 72 hours for deep deodorization disinfection mode ② About 30 days for freshness, deodorization and disinfection mode
Eraclean Refrigerator Deodorizer
Professional disinfection and deodorate ① Refrigerator deodorization ② Purification and sterilization ③ Degradation of pesticide residues ④ Food preservation ⑤ Portable and compact ⑥ USB charging
Share
View full details