Seven and me
Regular price
Dhs. 420.00
Regular price
Sale price
Dhs. 420.00
Unit price
per
Sale
Sold out
WE CAN PROVIDE: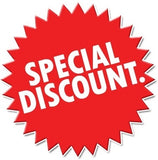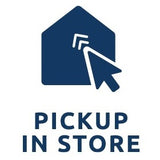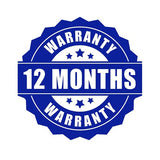 Contact Us
If you don't have a discount code? Don't forget to contact us.
Offline Store (Dubai) Pick Up ,More Discount.
Free warranty 365 days, old users enjoy 70% discount on replacement  parts.
Seven & Me Coffee Maker Warmpro Power Coffee Machine Warmpro Household Small 7 Mini Fancy Simple Milk Frother Italian Mocha Pot
Enjoy an enhanced coffee and milk experience along with the possibility to easily create an authentic top-quality coffee latte art
thanks to your new personal barista: Seven & Me Coffee Maker.
Seven & Me is a dual espresso maker and milk frother designed to offer you unparalleled convenience, versatility, and exquisite taste.
Brew the barista-quality coffee and froth milk effortlessly with a single touch of a button.
The Seven coffee maker will brew coffee and froth milk simultaneously with the one-click operation.
Simply select a desired mode on the touchscreen and enjoy a café-style beverage within just 3 minutes.
Making authentic Italian espresso has never been easier.
With a smart control system, the brewing time, pressure, and heating are automatically controlled.
 It only takes a push of a button to make a delicious espresso shot while keeping yourself busy with something else.
The pressurized boiled water runs through 16 grams of ground coffee and produces a double shot (60ml) of extra intense espresso,
so you never have to experience the nightmare of weak tasting coffee.
Divide it into two cups to share with a loved one or make a Grande sized coffee for yourself.
An automatic milk frothing design allows you to froth your milk effortlessly and enjoy a variety of milk-based beverages stress-free.
Say bye to scalded milk, the barista-standard 60 degrees precise temperature control makes sure to bring out the natural sweetness of milk while it is frothed to the perfection.
The 5000 RPM high-speed magnet frothing technology creates a silky smooth milk foam.  Every. Single. Time.
The default setting of the milk frother cup is to make hot milk and milk foam, but if you want to make a milk foam at room temperature, Seven & Me is able to do this for you.
Simply press the power button during selection mode, then the power button will flash continuously and the milk frother cup heating plate won't operate.
Immerse yourself into the world of complete creativity and enjoy making your own latte art.
The milk frother features a pitcher design that allows you to pour milk foam and create the perfect latte art without using extra tools.
After consulting with several baristas from the most reputable coffee shops, Seven & Me implemented the exact brewing measurements to make the best cup of coffee.
The fill line inside the milk cup indicates the amount of milk needed to craft into perfection and make the same barista-quality coffee.
Likewise, during the brewing process, the amount of ground coffee and water needed has been pre-measured to ensure the perfect taste and aroma.

Choose from a wide selection of classic coffee beverages such as latte, cappuccino, macchiato, and espresso, or get creative and try out your new barista skills!
Enjoy the pleasure of many excellent coffee and milk-based recipes at the simple touch of a button.
Froth any milk of your preference and get great results consistently with both dairy and non-dairy milk.
Discover the world of coffee and beyond with the Seven coffee maker.
Try out various milk-based recipes and add other ingredients such as flavored powder to make a matcha latte, hot chocolate, vanilla chai, milk tea, and more!
Moreover, it's 100% mess-free. 
Simply add the ingredients into the milk frother and tap on the frothing mode. Then voilà, it's done!
If you are wondering whether the Moka pot and the milk frother cup can be used separately, the answer is YES!
By selecting the milk foam mode, only the milk frother cup heating plate operates, and it will start frothing your milk.
Likewise, if you only want to make espresso, tap the espresso mode, and the Moka pot will begin operating.
Add a touch of elegance to your coffee rituals with a stylish design, making the Seven & Me a trendy appliance for any home or office.
Plus, it is compact and space-saving, so that you can fit it just about anywhere!
Cleaning your Seven & Me is so easy, just rinse the Moka Pot and milk frother under a stream of water.
Forget about that nasty oxidation! With the Teflon coated Moka Pot and a stainless steel milk frother, which are SGS approved that are made with FDA standard, and food-grade material to give you peace of mind.
Feel free to use coffee capsule or your own ground coffee.
Designed explicitly for Moka Pot, the Seven & me coffee capsule provides convenience and ease of use.
Moreover, it is totally mess-free. Simply take off the seal and pop your capsule into the Moka Pot.
Each capsule contains 16 grams of coffee ground. 
These pre-measured and pre-pressed coffee capsules offer consistently great results and quality control every single brew. 
Share
View full details