Timemore
Regular price
Dhs. 280.00
Regular price
Sale price
Dhs. 280.00
Unit price
per
Sale
Sold out
WE CAN PROVIDE:

Want (Order/Discount Code/ Warranty Service):
If you don't have a discount code? Don't forget to contact us.
Offline Store (Dubai) Pick Up ,More Discount.
Free warranty 365 days, old users enjoy 70% discount on replacement  parts.
TIMEMORE Chestnut C3S Manual Coffee Grinder S2C Burr Inside all metal body Portable Hand Grinder With Double Bearing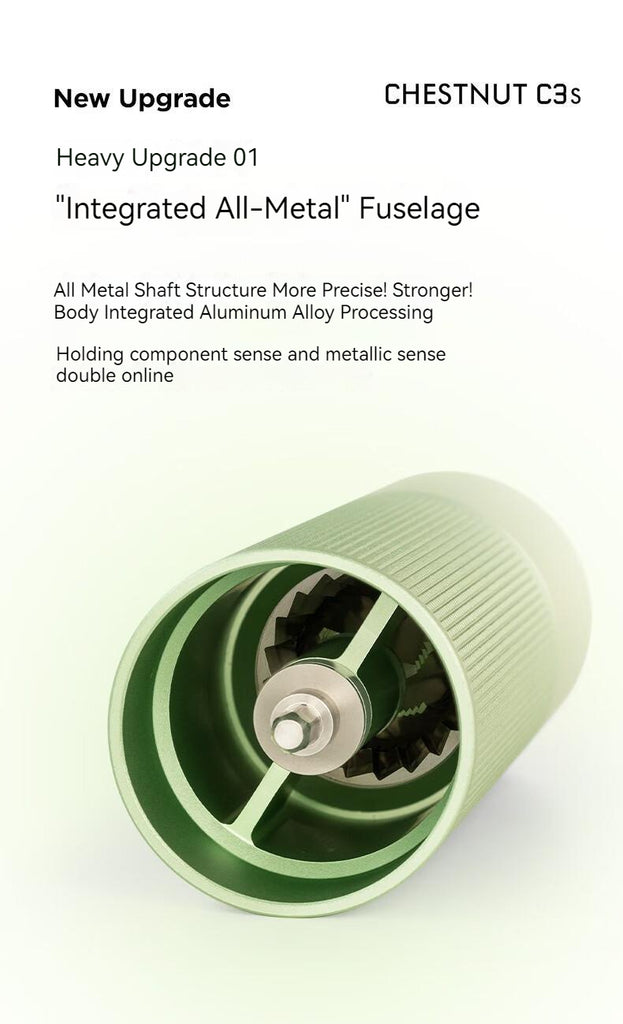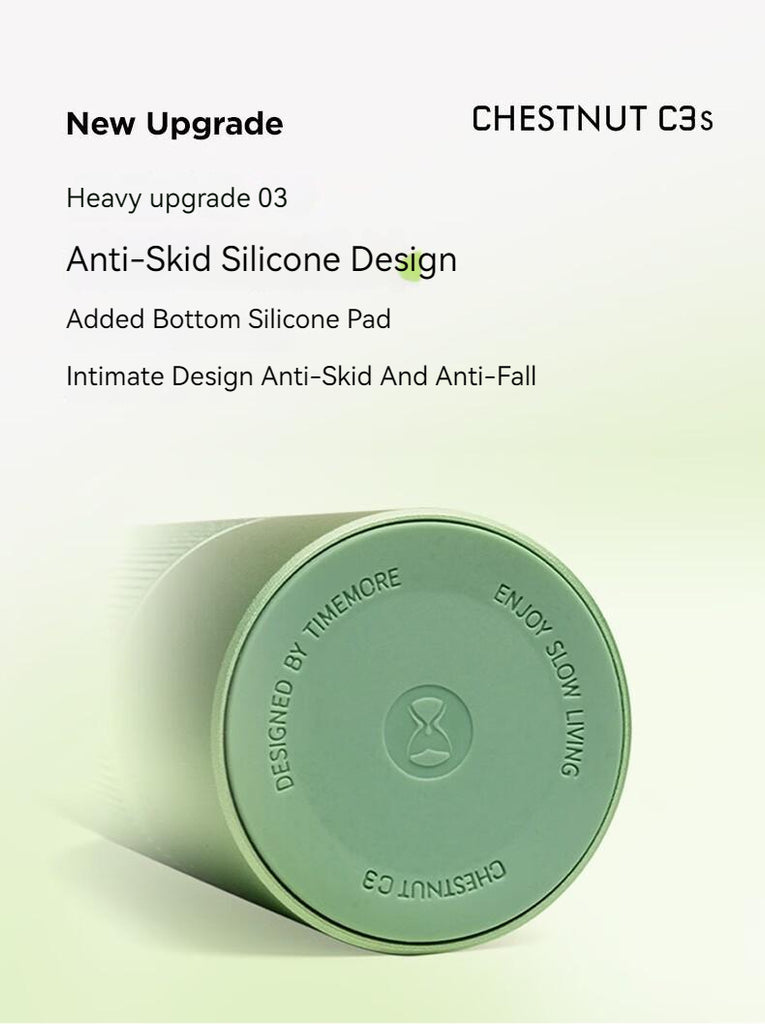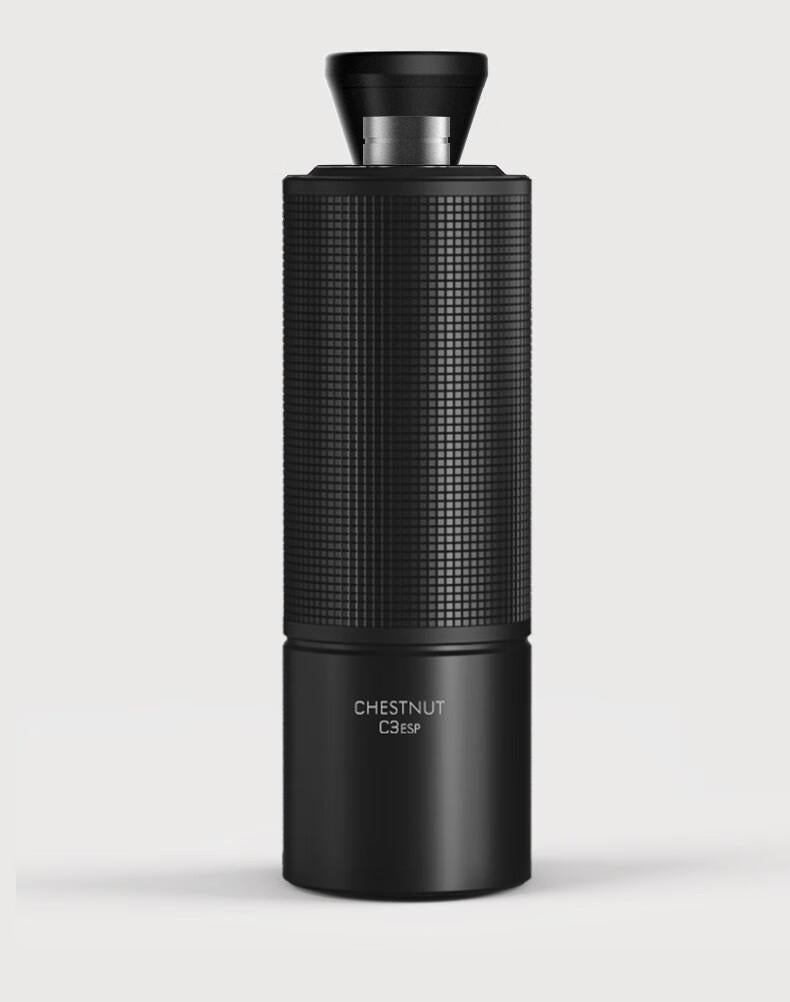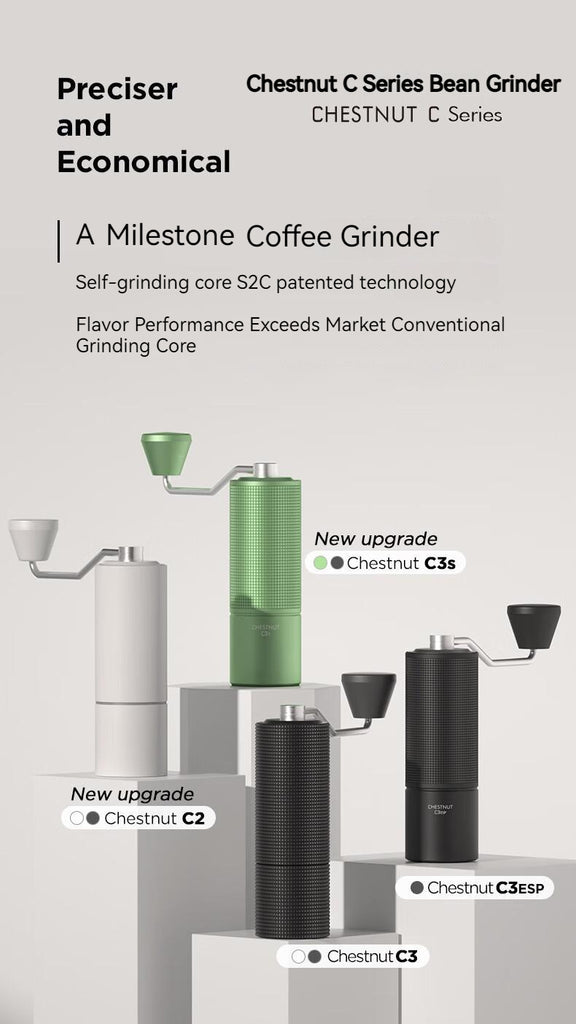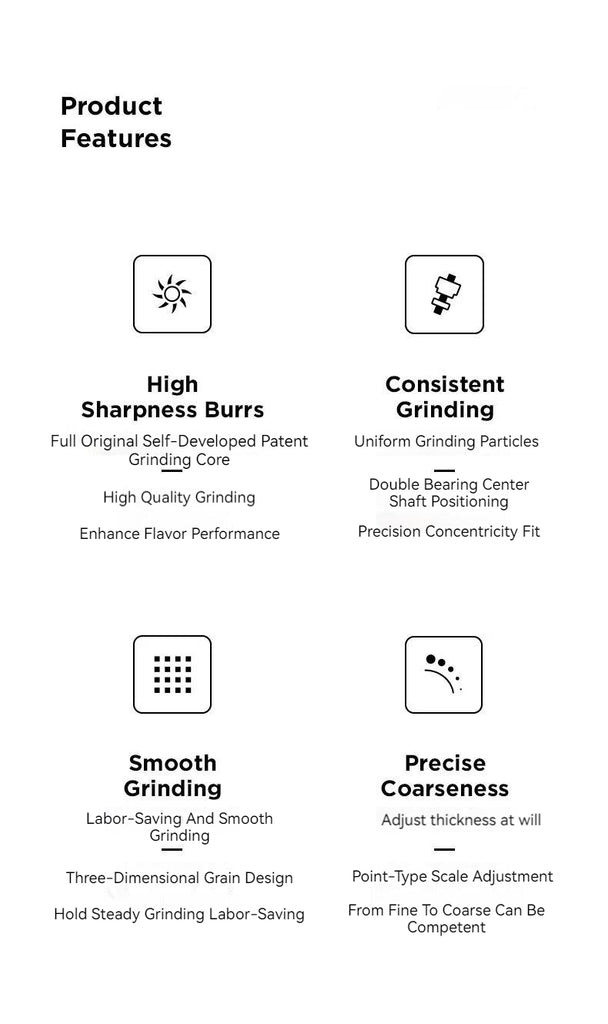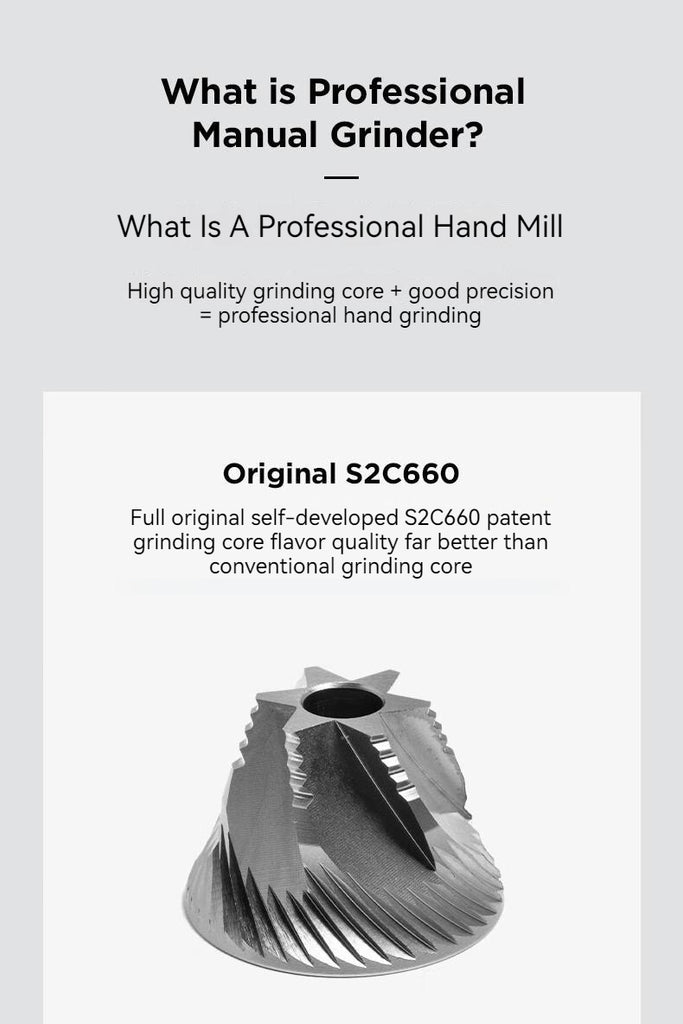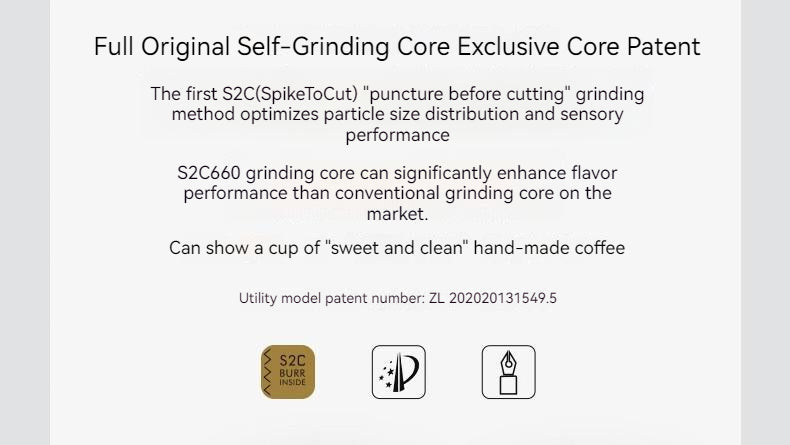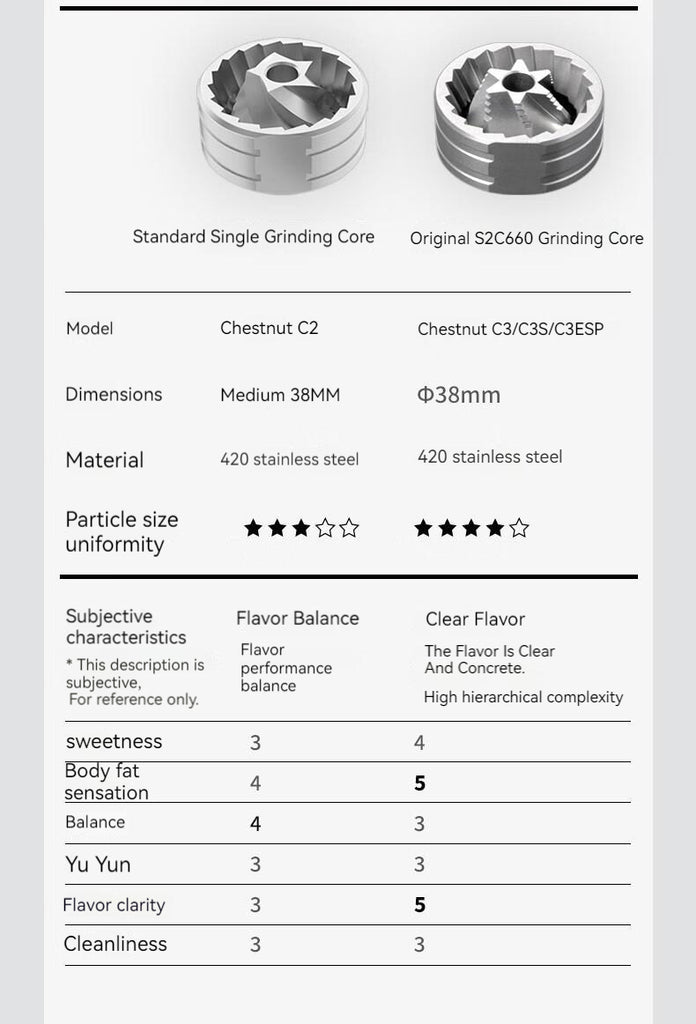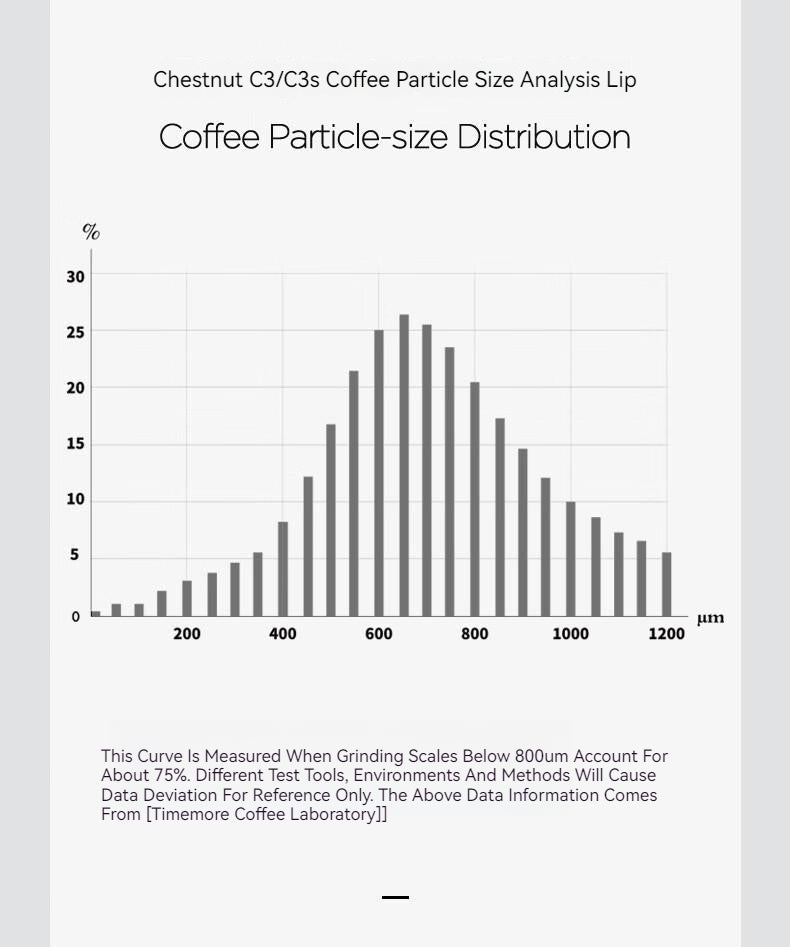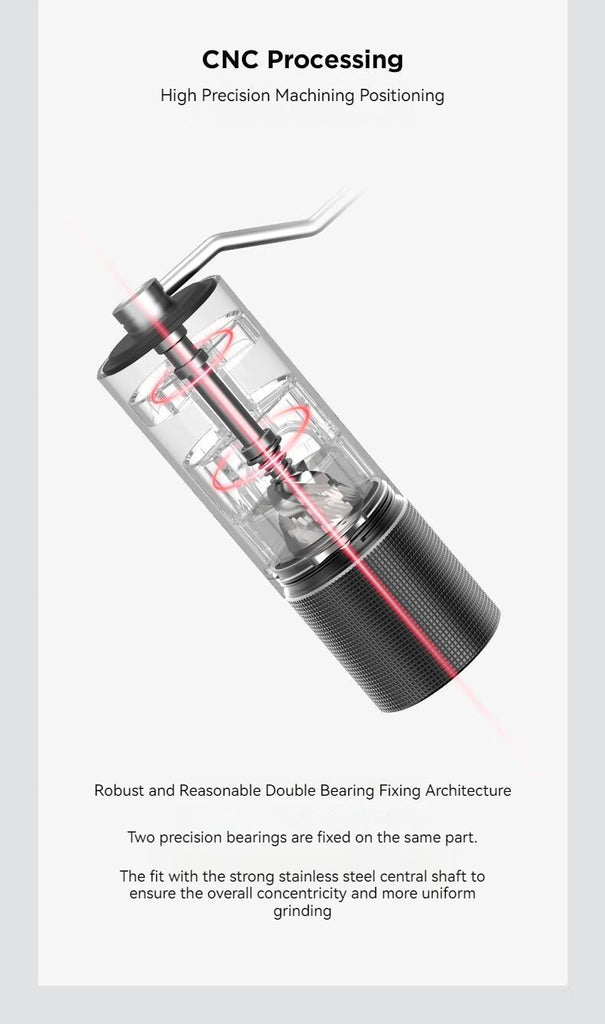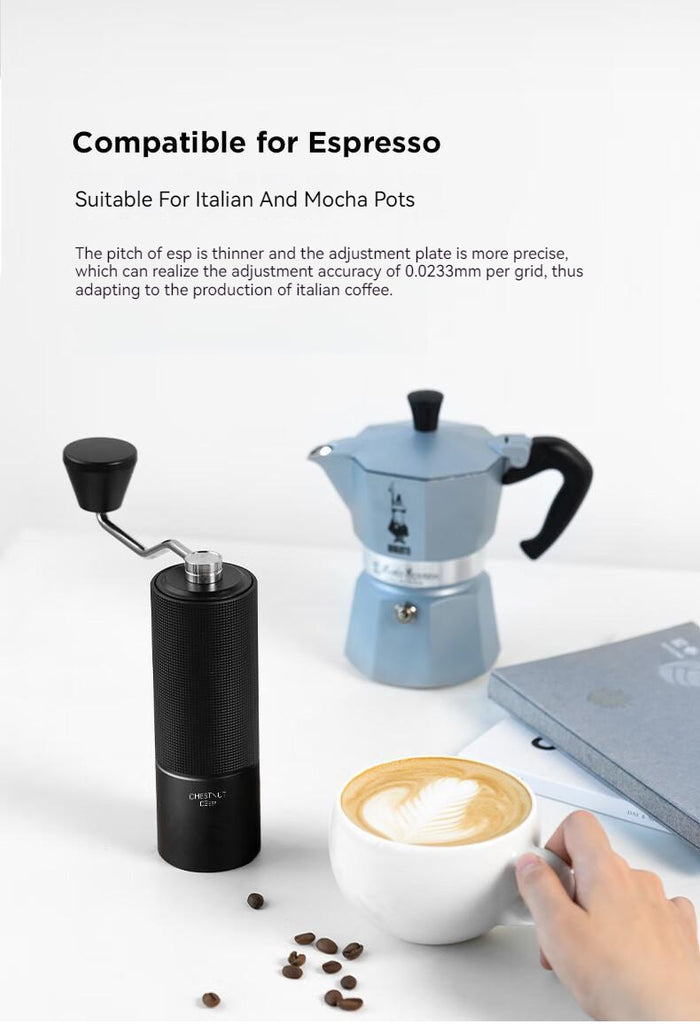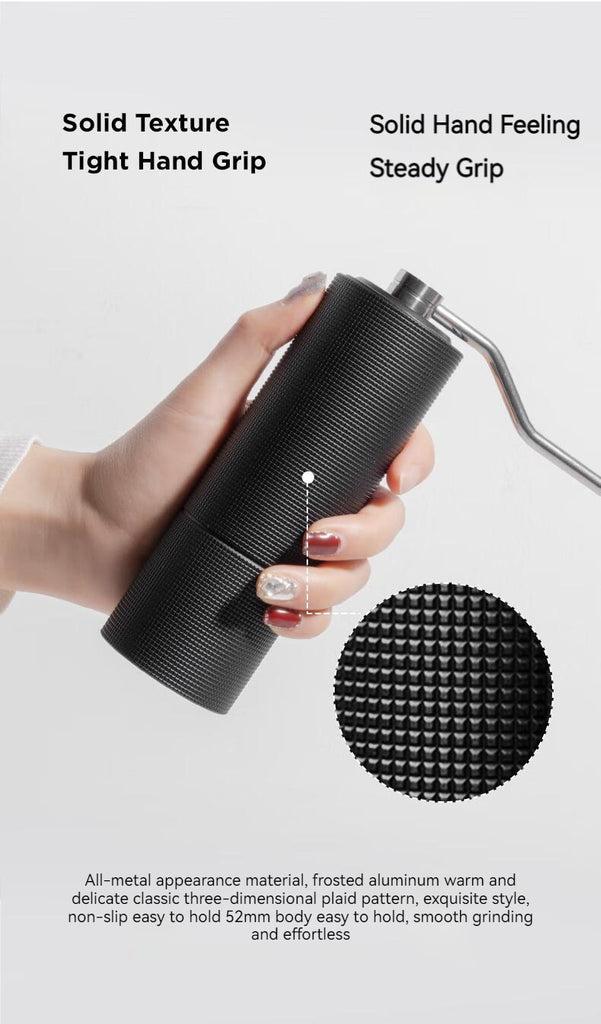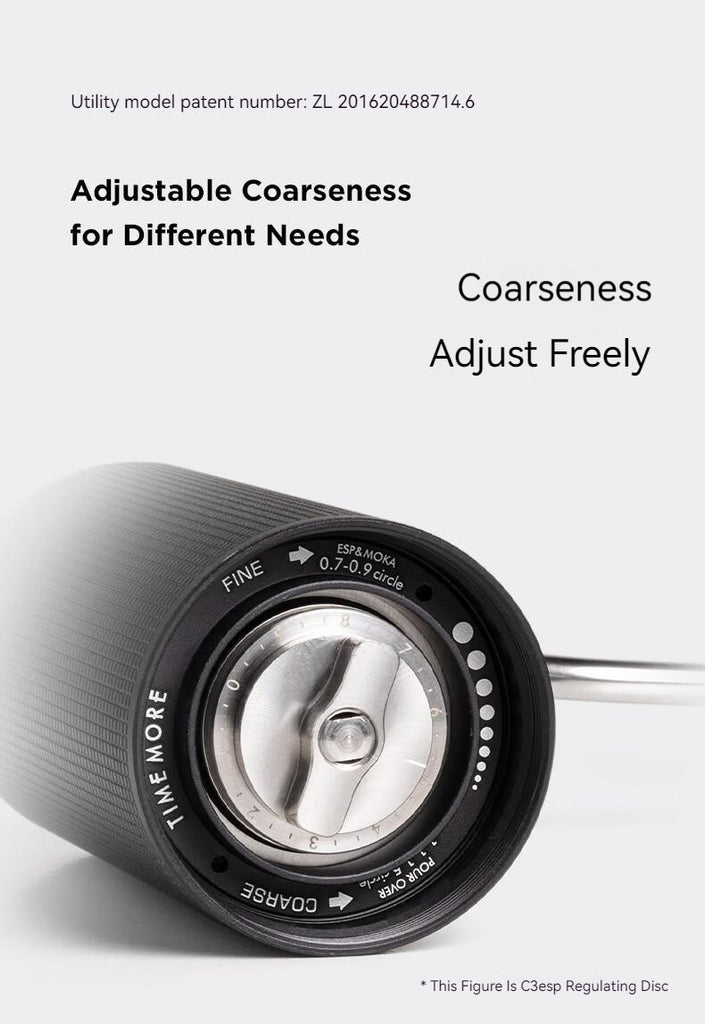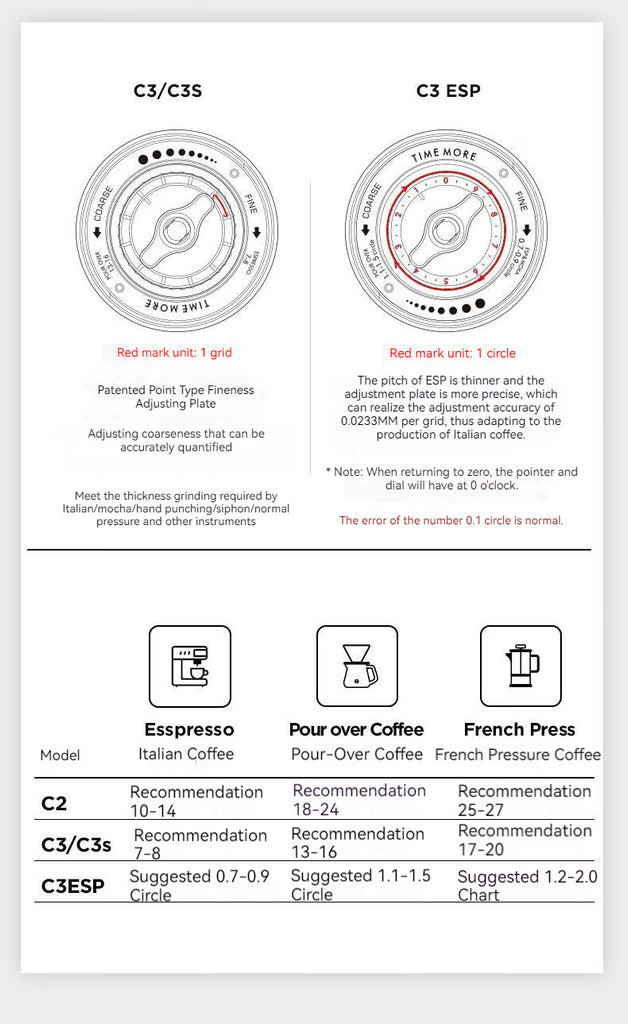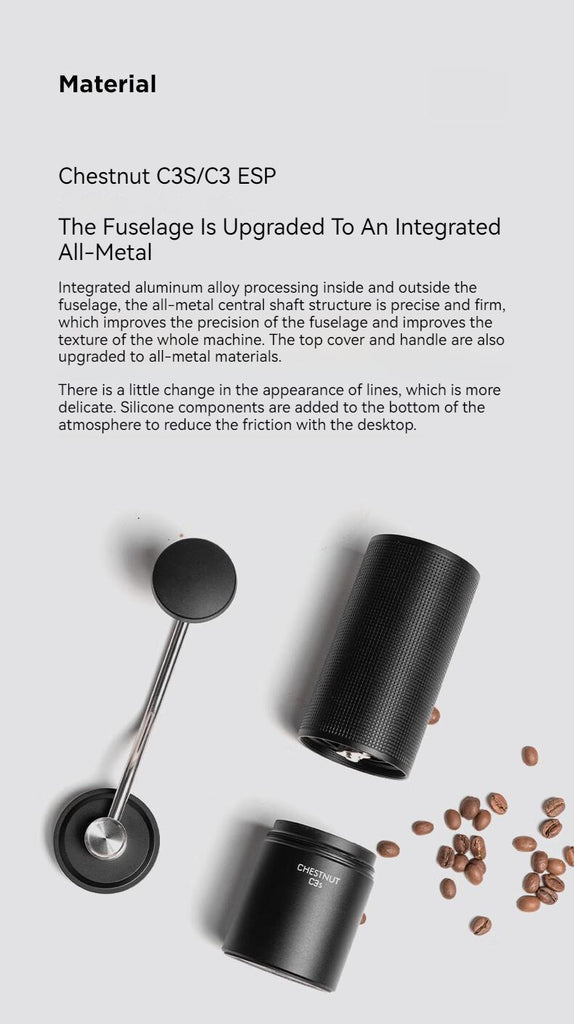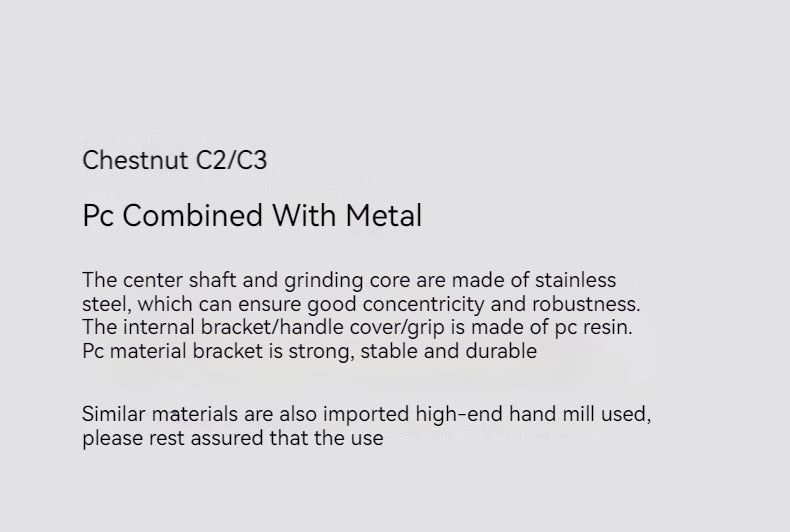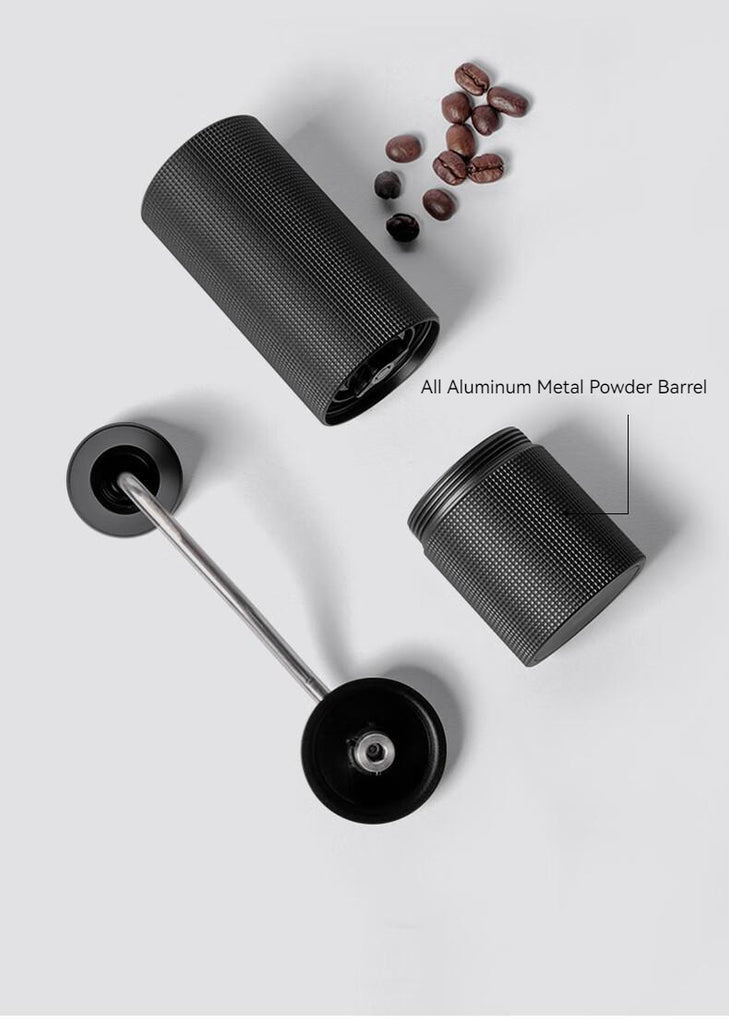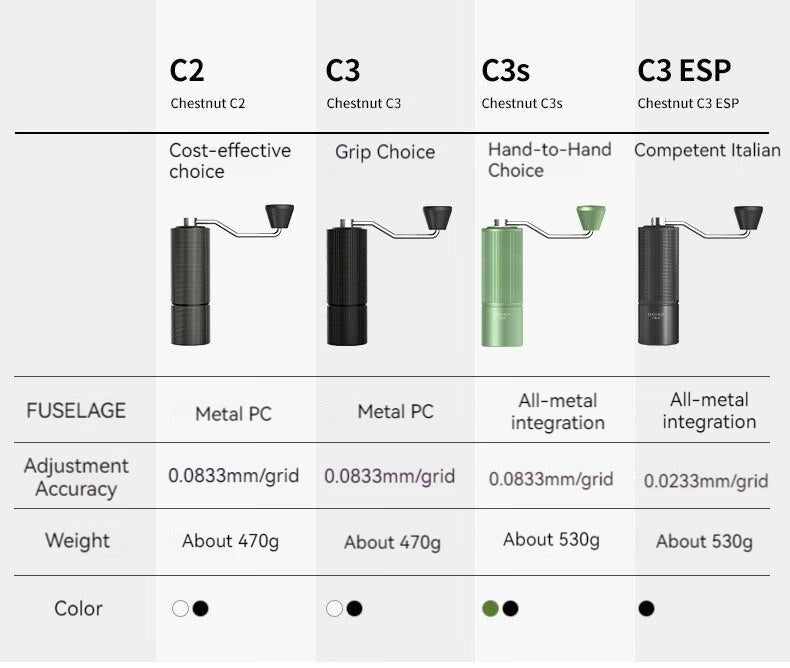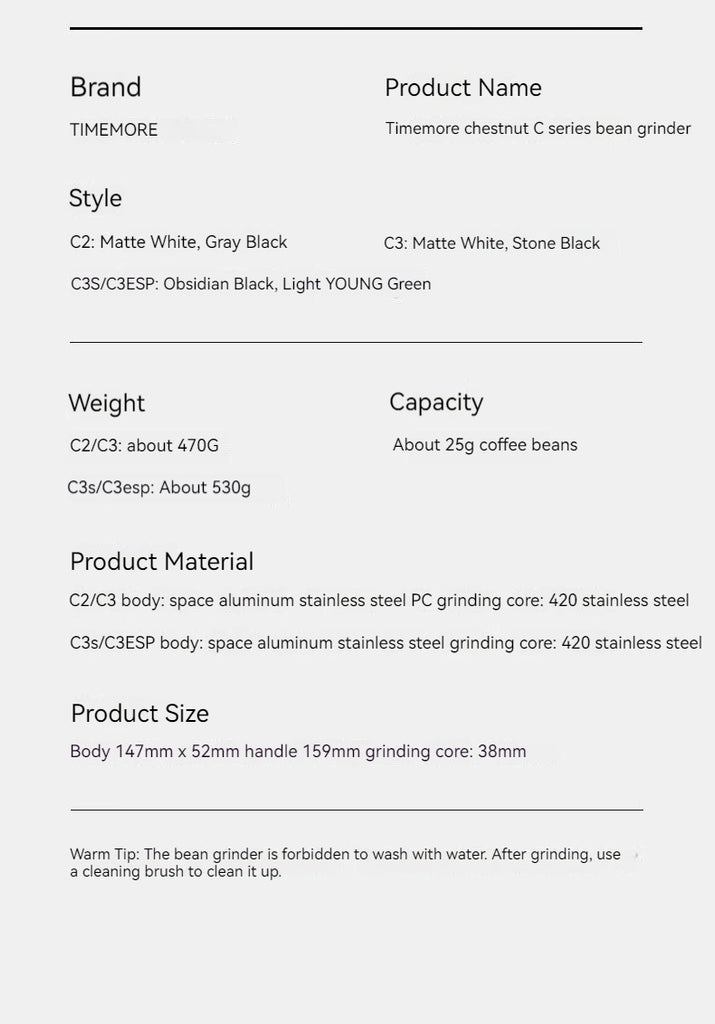 New Upgrade
CHESTNUT C3S
Upgrade 01
"Integrated All-Metal" Fuselage
AllMetal Shaft Structure More Precise! Stronger!Body Integrated Aluminum Alloy Processing
Holding component sense and metallic sensedouble online
Upgrade 02
Texture, Texture, Personality Color
Classic three-dimensional check pattern, non-slipand easy to hold
Light Young Green Belt Your Vitality Opens NoviceRush
Upgrade 03
Anti-Skid Silicone Design
Added Bottom Silicone Pad
Intimate Design Anti-Skid And Anti-Fall

What is C3 ESPManual Grinder?
The pitch of ESP is finer, and the adjustment plate ismore precise, which can realize the up and downadjustment accuracy of 0.0233mm per grid (C2/C3/C3S is0.0833MM per grid), thus being more suitable for fineadjustment of espresso coffee. Other parts are equivalentto C3s.

Compatible for Espresso
Suitable For Italian And Mocha Pots
The pitch of esp is thinner and the adjustment plate is more precise,which can realize the adjustment accuracy of 0.0233mm per grid, thusadapting to the production of italian coffee.
Material
Chestnut C3S/C3 ESP
The Fuselage ls Upgraded To An IntegratedAll-Metal
ntegrated aluminum alloy processing inside and outside thefuselage, the all-metal central shaft structure is precise and firm.which improves the precision of the fuselage and improves thetexture of the whole machine. The top cover and handle are alsoupgraded to all-metal materials.
There is a little change in the appearance of lines, which is moredelicate. Silicone components are added to the bottom of theatmosphere to reduce the friction with the desktop.
Brand:TIMEMORE
Product Name: Timemore chestnut C series bean grinder
Style:
C2: Matte White, Gray Black
C3: Matte White.Stone Black
C3S/C3ESP: Obsidian Black, Light YOUNG Green
Weight
C2/C3:about 470G
Capacity
About 25g coffee beans
C3s/C3esp:About 530g
Product Material
C2/C3 body: space aluminum stainless steel PC grinding core: 420 stainless steelC3s/C3ESP body: space aluminum stainless steel grinding core: 420 stainless stee
Product Size
Body 147mm x 52mm handle 159mm grinding core: 38mm
Warm Tip: The bean grinder is forbidden to wash with water. After grinding, usea cleaning brush to clean it up.
Share
View full details