V2com & OFIYAA
Regular price
Dhs. 820.00
Regular price
Sale price
Dhs. 820.00
Unit price
per
Sale
Sold out
WE CAN PROVIDE: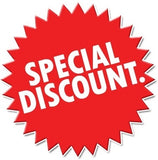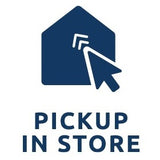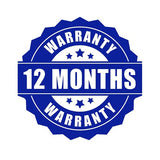 Contact Us
If you don't have a discount code? Don't forget to contact us.
Offline Store (Dubai) Pick Up ,More Discount.
Free warranty 365 days, old users enjoy 70% discount on replacement  parts.
Ofiyaa L1 12.3"FHD Touchscreen with endless display capability 16:7 aspect ratio|1920*860P@60HZ|IPS FHD resolution|10-point touch screen |172° full viewing angle|Dual Speakers Laptop Screen Extender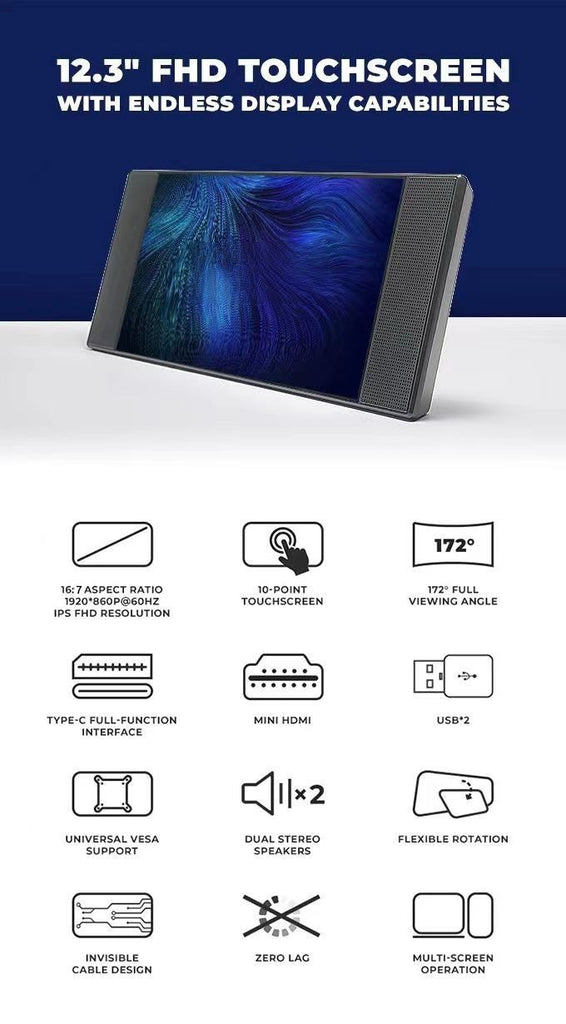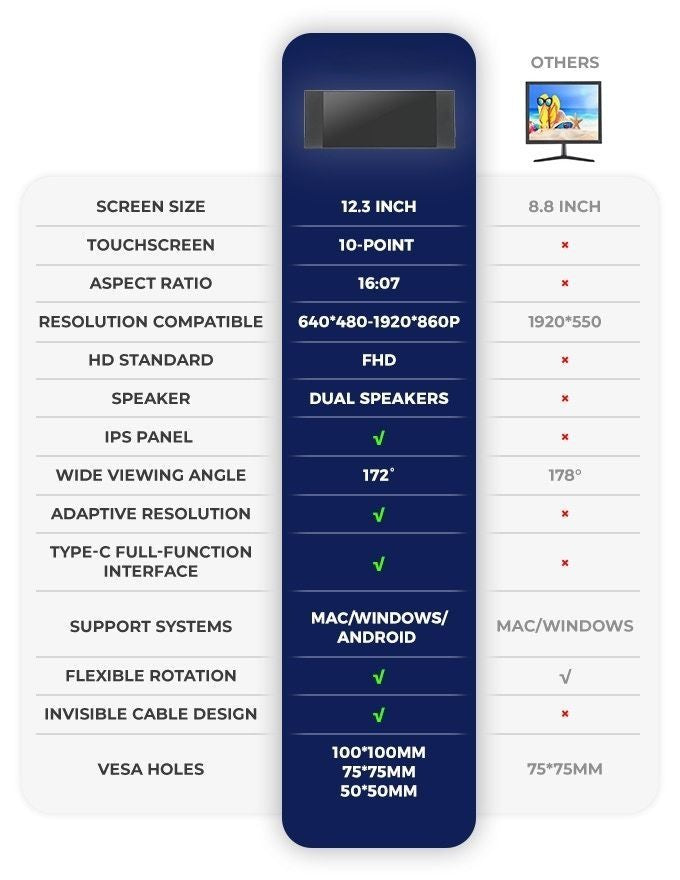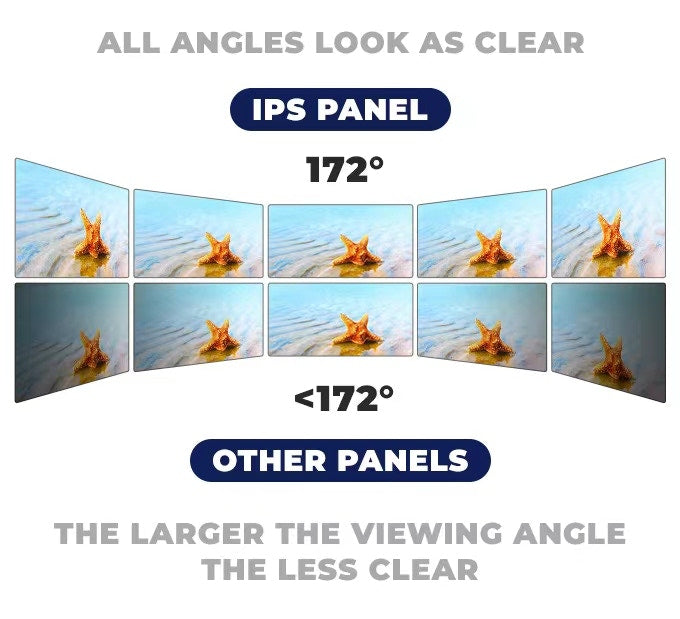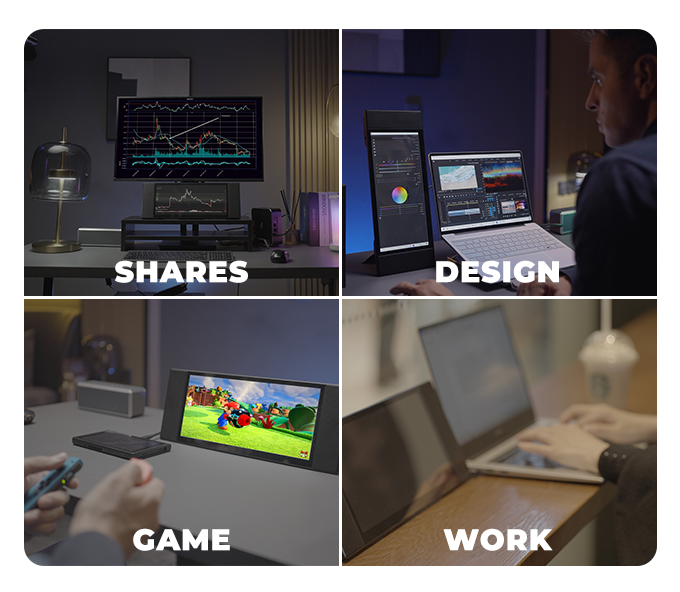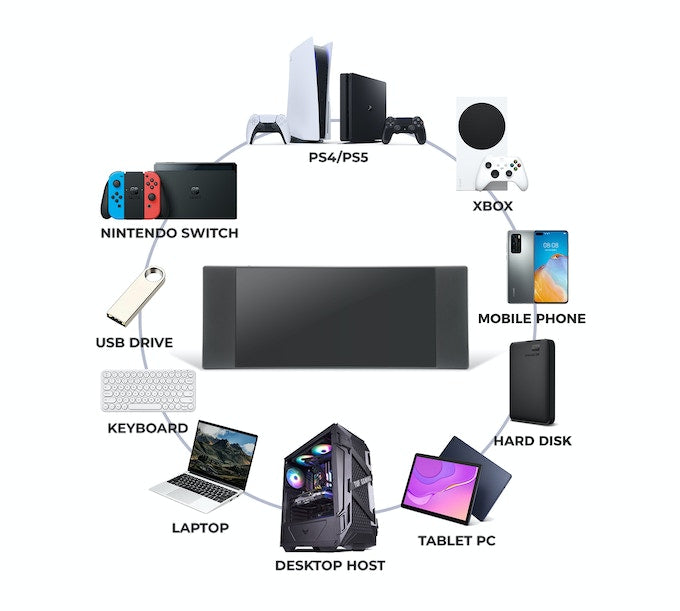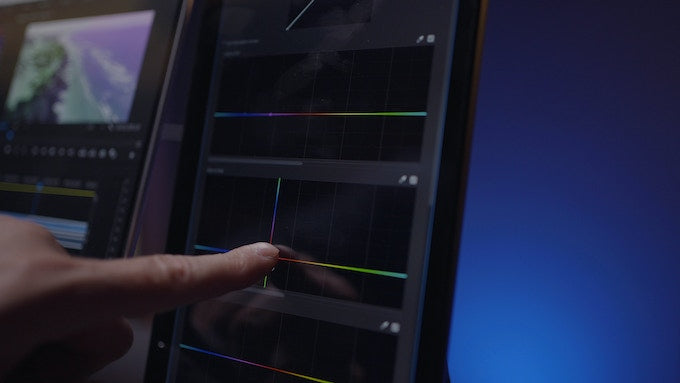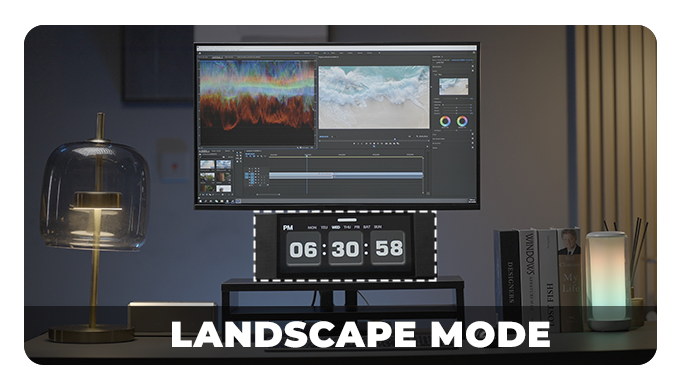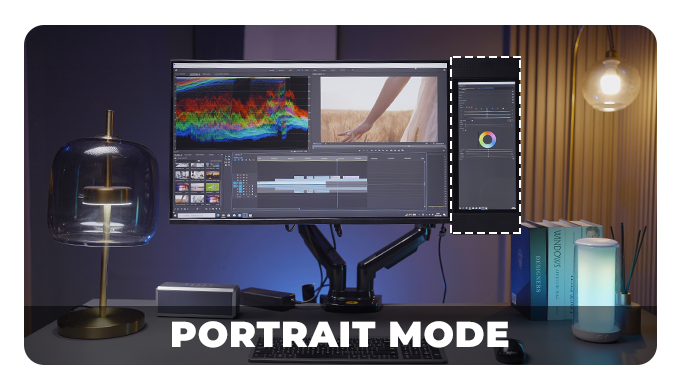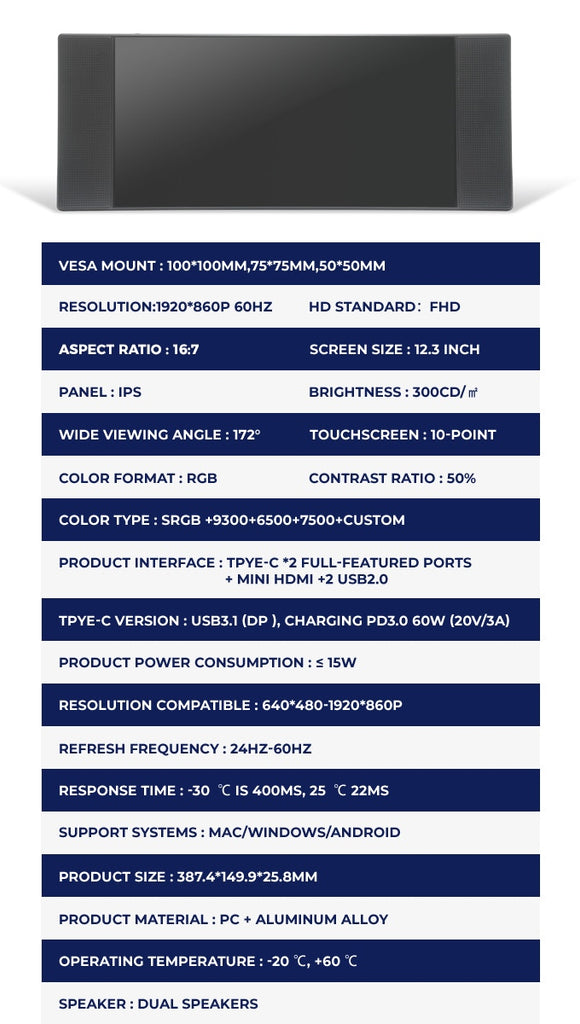 1.1920*860P@60HZ |FHD
V2com & OFIYAA L1 has a full HD resolution of 1920*860P@60HZ, providing a first-class picture and full color display. The resolutions will also never be obsolete and you can enjoy watching FHD movies as much as you want. It is perfect for enjoying the wonderful world of images, videos, pictures and movies.
2.16:7 Aspect Ratio
The 16:7 design allows you to enjoy any game you want, as almost all games are designed to fit this aspect ratio. Most people use a 16:7 monitor, so the DomyFan  product with a 16:7 aspect ratio is a more appropriate choice for a great gaming experience.
3.V2com & OFIYAA Touchscreen
The  touch screen gives you a fully immersive gaming experience. The touch screen allows for easy and convenient control of the device, enhancing the overall gaming experience.
4. Adaptive resolution
V2com & OFIYAA not only has a clear display, but it has an adaptive resolution of 640*480-1920*860P to provide a clear view and good contrast for easy viewing. You can also adjust the volume, brightness, and other settings to calibrate to your comfort level according to your needs. This feature allows you to enjoy the best possible display quality for your device.
5. IPS Panel
V2com & OFIYAA is equipped with a new IPS panel display with 100% full-color SRGB. The colors on this screen are more realistic than traditional TN panels. In addition, the 172° wide viewing angle is wider than many products on the market, which means you can comfortably view the screen from any angle. The screen refresh rate of 60 Hz also helps to provide a more comfortable experience. The IPS panel technology allows for improved color accuracy and wider viewing angles, making it a great choice for gaming or other multimedia activities.
What Can V2com & OFIYAA Do?
V2com & OFIYAA is a versatile device that can be used in a variety of situations. With this display, you can increase creativity, boost productivity, and enjoy a home theater experience anytime, anywhere. It is suitable for work, programming, design, home theater, business, gaming, learning, and even tracking stocks. V2com & OFIYAA is a powerful and versatile tool that can meet all of your needs on the go.
V2com & OFIYAA has unlimited connectivity options and is versatile enough to work with a variety of devices. 
It can be connected to a computer, such as a laptop, desktop, or tablet, and to a mobile phone, such as Hammer TNT, Huawei EMUI, or Samsung DEX, using OTG expansion and a mouse. It is also compatible with a range of expandable devices, including a keyboard, USB drive, mechanical hard drive, and mechanical drive, with a transfer rate of 12-480Mbps. It can also be used with game consoles, such as the Nintendo Switch, PS4/PS5, and Xbox, and even in a car. There are many more possibilities to explore with V2com & OFIYAA.
1.PD60W fast charging
V2com & OFIYAA has 2 full-featured TPYE-C ports that support USB3.1 data transfer, DP audio and video transfer, and PD3.0 charging at 60W (20V/3A). These ports allow you to connect more external devices, both to power the screen and to power other devices. If the video input device has PD functionality, the screen does not need to be powered separately. However, devices such as cell phones, Switch, and PS4/PS5 will need to be powered separately.
2. Fast file transfer
V2com & OFIYAA has 2 USB2.0 ports that can be used to connect a mouse, keyboard, USB drive, and other devices for data transfer and device connection.
3. MINI HDMI interface
The MINI HDMI interface on V2com & OFIYAA supports a variety of video inputs but does not have touchscreen functionality. If you need touchscreen functionality, you will need to connect to a TPYEC port.
More.........
The 10-point touch screen design allows you to use multiple gestures on the screen simultaneously. The screen has no delay and is highly sensitive, making it especially suitable for gaming and entertainment purposes. It can also be very useful for business applications, allowing you to work more efficiently and improve your productivity. The touch screen is responsive and smooth, making it a great choice for a variety of tasks.
V2com & OFIYAA doesn't require any installation and is plug & play. With it, you will no longer encounter the following situations: the original device screen is not big enough, users repeatedly switch programs and tabs, increasing fatigue affects work efficiency. It may be the world's fastest plug-and-play screen
Are you tired of your computer connected with all kinds of wires, converters and other devices? V2com & OFIYAA provides an invisible cable design, a single cable that allows you to easily connect your screen or phone, set you free from the intricacies of connecting wires and make your desktop neater and cleaner!
The screen comes with an aluminum alloy stand that can be adjusted up, left, and right, allowing you to adjust the angle to your desired position at 360° based on your needs. This makes the application more flexible.
The V2com & OFIYAA is ultra-light and easy to carry, so you can throw it into any bag or backpack. It is perfect for busy lifestyles
Share
View full details