Enchen
Regular price
Dhs. 125.00
Sale price
Dhs. 85.00
Unit price
per
Sale
Sold out
WE CAN PROVIDE: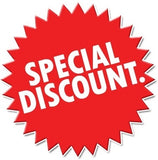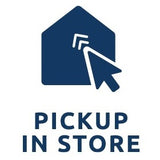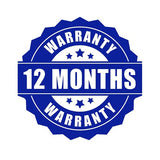 Want (Order/Discount Code/

 Warranty Service)

:
Want (Order/Discount Code/

 Warranty Service)

:
Enchen Hair Clipper, Haircut Is So Simple
One button operation | Two speed control | Ultra low noise | Smart fast charge
Suitable For Everyone
Baby, young people, old people can use it, Let you no longer worry about haircuts, and easily give a satisfactory shape
One button lock haircut length, No technical haircut is easy
The Boost hair clipper is des 3-21mm and supports one-button adjustment. It can be pushed gently when changing the length. It does not need to change the positioning comb frequently. The control is minimal, even if there is no Anyone with a haircut experience can easily get started, adjust the length of the haircut you want, and cut it directly.
3-21mm Haircut length one button adjustment
Nano Ceramic Cutter Head, Ultra Low Noise Smooth Speed Shear
The hardness of nano-ceramics is 1.6 times that of ordinary stainless steel, and the surface smoothness is much smaller than that of stainless steel. Therefore, when the hair clipper is running at a high speed, the ceramic cutter head generates less noise and is less prone to heat. The working noise is less than 55db, which is much lower than the GB standard 70db.
Variable Frequency Power, Soft And Dense, Easy To Deal With Different Hair Types
The application of frequency conversion technology on the Boost hair clipper, combined with the powerful 280-type motor, provides two-speed power to switch flexibly to meet the needs of different hair types. The normal starting speed is 4500 rpm, which is suitable for long hair extension. The key can instantly activate the "Turbo" speed mode, with a powerful output of 5800 rpm, which makes it easy to trim thick hair and avoid the embarrassment of the card.
Esm Smart Anti-card Issue, Double Protection Energy Efficiency Multiplication
ESM (Energy Smart Manager) intelligent integrated circuit system is the "brain" of the product. It includes two modules of energy management and motor master control to ensure high-speed operation without low-power, during charging. ESM will initiate multiple guarantees to extend battery life and ensure safe charging. In addition, Boost's indicator system is also a credit for ESM. When low battery, charging, and full power, it will accurately display the status to the user.
R Type Rounded Corner Processing, Skin Contact Is Safe And Worry Free
The parts of the blade and the positioning comb that contact the skin, Boost are rounded to ensure the safety and comfort of the hair cutting process. The hair cutter head consists of a movable knife and a static knife. The dynamic and static knife is matched with strict safety design and testing, so that the hair cutter can safely contact the cutter head at any angle when working.
Charging for 1 hour, Use for 3 months
Boost supports fast charging, charging up to 90% of electricity in 1 hour, then switching to smart trickle charging, and charging to full power in 1.5 hours. 1 hour fast charge can be used for more than 80 minutes (full power can last for 90 minutes), a single haircut is calculated for half an hour, Boost-charge can be used for 3 months.
TYPE-C USB interface, Use while charging
The hair clipper supports plug and play, and half of it can be used without power. Boost uses the TYPE-C interface common to most mobile phones. The USB port can be powered by a common device such as a charging treasure, a computer, or a USB socket.
Specification:
Brand: ENCHEN
Material: ABS
Color: Black, White
Net Weight: 142g
Size: 43 x 164 mm
Power: 5W Voltage: 5V
Charging Time: 90 Minutes
Power Supply: USB Charging
Share
View full details